What Does "GSD" Stand for Literally?
Let's just say that it rhymes with "gets it done" and with good reason. Our name may be blunt and straightforward, but so is our mission: To help organizations in all areas of operations as they strive for
efficiency, success, productivity, and cultural competency.
We want to help you identify improvable areas of your operations and pain points you're experiencing to create and execute a plan that sets you up for success. Most importantly, we want to do it in an ethical and results-driven way.
What Does GSD Stand for Philosophically?
On a broader level, GSD wants to change the way business is done; to show organizations, employees, and consumers across all industries that "good guys win" and thrive.
When we develop a plan, no matter what it may be, we do so with the full understanding and certainty that intention shows in everything you do, including but not limited to:

 Recruiting and Managing Your Team 
    Your Financial Decisions 

    Your Marketing Strategy
    Your Human Capital and Benefits Services 

    Your Partnerships and Vendor Relations
Every decision you make as a company says something about who you are, your culture, and your values. This can either scare or empower your organization as it moves forward, and GSD is determined to ensure it's the latter.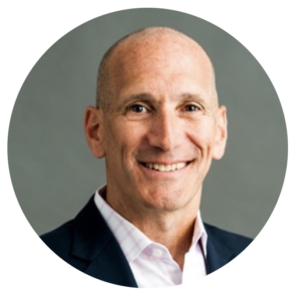 Steve Rosenberg
The GSD mission is driven by Steve Rosenberg. Steve is an experienced Chief Operating Officer/Innovator Leader/Serial Networker. He recently completed his role as Chief Operating Officer and Interim CEO of the Jewish Federation of Greater Philadelphia, during which he led the entire operational efforts of the organization, including during the COVID-19 pandemic. He also managed all business aspects of the Jewish Exponent, one of the world's most prestigious weekly publications.
Read more
Prior to this role, he was Vice President of Marketing and Communications for the National Constitution Center, a role he also had from 2001 – 2003. He also was a consultant to the Constitution Center at various times from 2004 – 2010. Steve has worked with the Washington Bullets (now Wizards) and Spectacor, and was the founder of a sports and entertainment company called Myriad Associates, working with the National Hockey League, Ringling Bros. and Barnum & Bailey Circus, Disney's World on Ice, Nickelodeon Live, and the World Wrestling Federation.
Rosenberg holds a degree in Sports Management from the University of Maryland and is on the board of several civic and nonprofit organizations, including as a co-founder of Philadelphia Youth Basketball, City of Philadelphia Army-Navy Game Host Committee, the World Maccabiah Games, and the International Jewish Sports Hall of Fame. 
He is also Board Chair of the Philadelphia Jewish Sports Hall of Fame and is deeply involved in Coaches vs. Cancer, the Jameer Nelson Foundation, and the K-Lo Elite AAU Program. 
Steve spends his free time volunteering with youth-based organizations. He has been an adjunct professor in the School of Tourism and Hospitality at Temple University. Originally from Pittsburgh, PA, Rosenberg resides in Center City with his wife.